I blogged about the snow that was predicted to blanket the Las Vegas Valley the other day, but it turned out to be mostly on the west and northwest side. Well, today my Holiday Snow Globe worked for real, with snow blanketing the valley, including the Las Vegas Strip! The Las Vegas Sign and it's new parking lot was a popular spot for a picture, even after it's generator went out, assumed to be from the snowfall.

Parts of Henderson were reporting as much as 8" of snow. McCarran had 3" so far, but a storm total from the official site there won't come until morning. Visibility was down, so many flights were cancelled. There were some reports that McCarran had closed, but that wasn't true. Have to wonder if some flight crews (in the interest of safty, of course) made the sacrifice to spend the night in Las Vegas. :-)

This may be the most signifigant snowfall in the Las Vegas Valley in 30 years, or more. Many are calling it a once in a lifetime event. So here's a couple pictures from the Green Valley / Henderson area as the snow began to accumulate. It was a heavy snow, and bent palms and trees, but did look nice with the Christmas lights.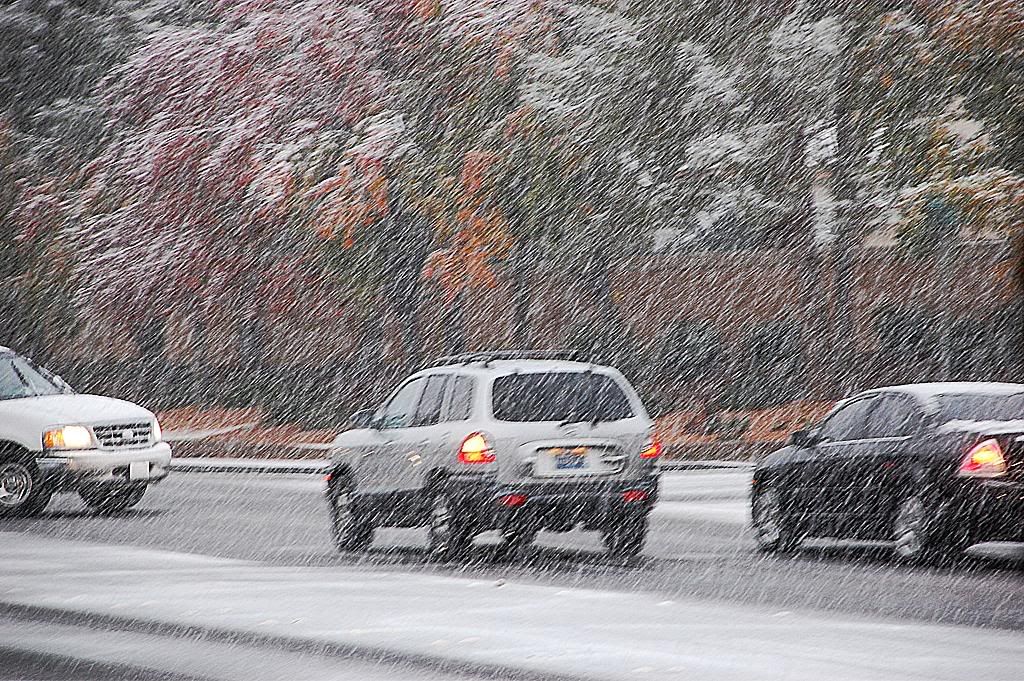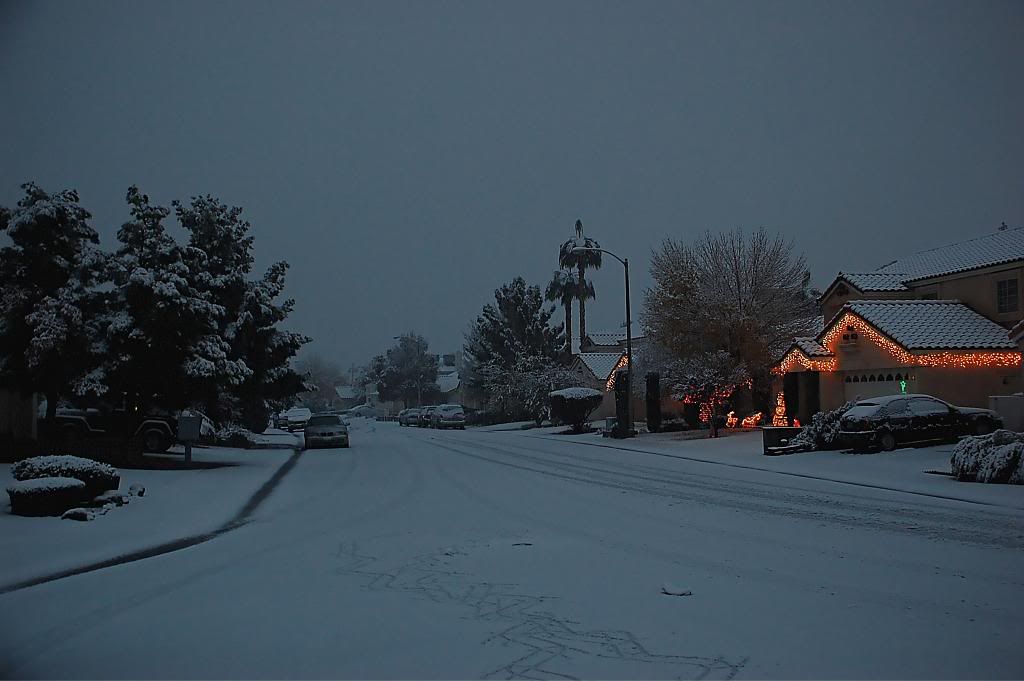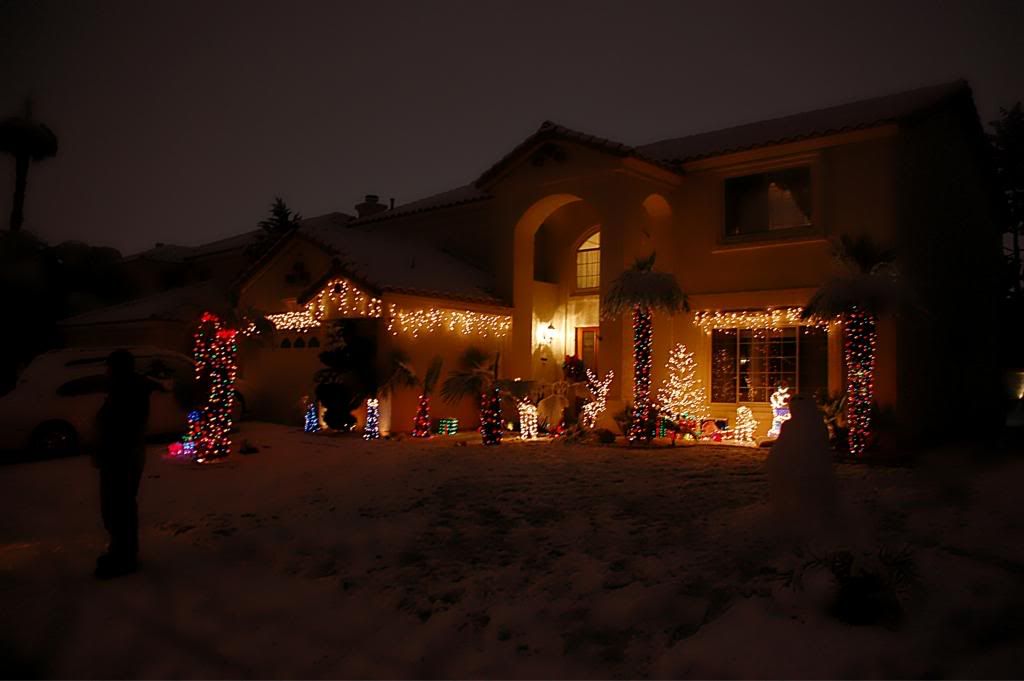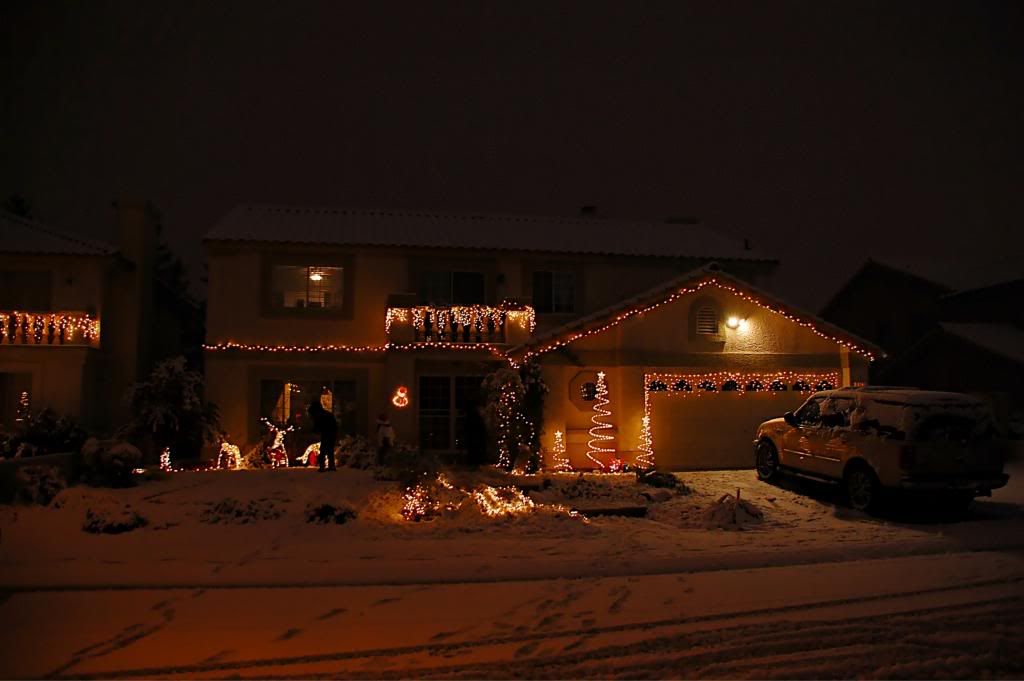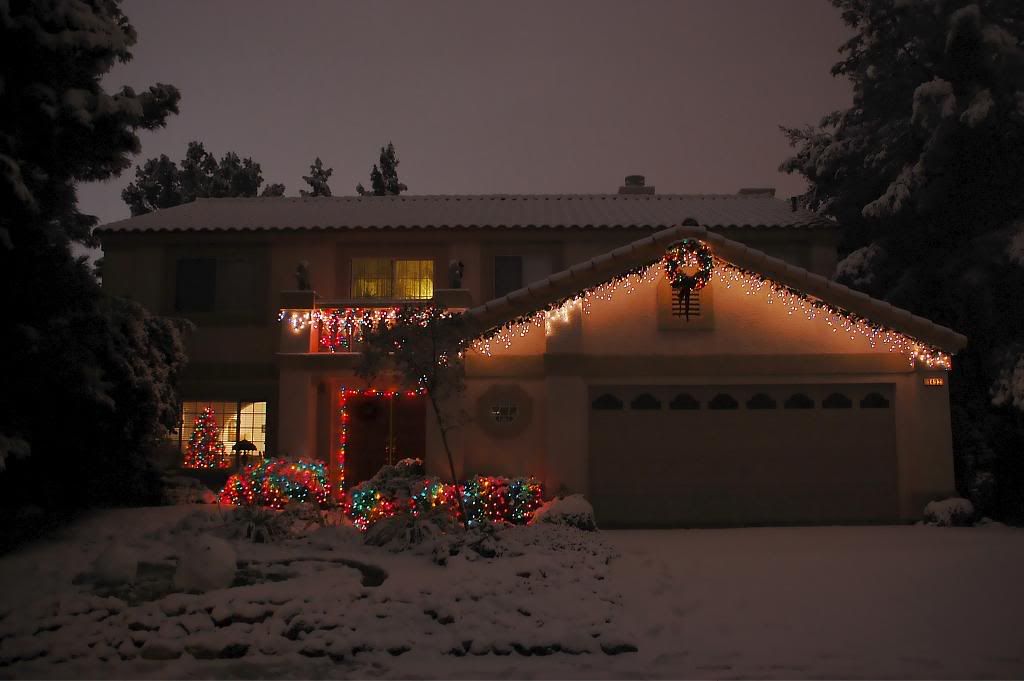 There is a slideshow of pictures from the Las Vegas Strip, downtown, McCarran, and other places around the valley, here at the Las Vegas Review Journal. Click on those pictures to advance to the next shot.
If you are interested in relocating to Las Vegas or would like information on Las Vegas real estate, please email me, Roberta LaRocca, at roberta@search4lasvegashomes.com, or call me at 702-354-8988. I look forward to hearing from you!