The majority of people relocating to Las Vegas, at least in recent history, have been coming from the Golden State. Many leave to escape the higher cost of living, taxes, and the higher home prices. Unfortunately California may not want you to leave with all your gold.

According to an article by Las Vegas Sun staff writer Charlotte Hsu, not notifying California DMV that you have left, may come with a price. She reports that the state's Franchise Tax Board, acting for the DMV, hunted her down and levied her bank account for her 'expired' CA registration fees. This happened even though she moved and registered her car in Nevada over a year ago. Strangely enough, they could track down her bank account, but somehow didn't have the resources to uncover that her car was now registered in another state. On top of the registration fees, the bank charged an additional $100 to process the transaction, and they had also tapped her state tax refund for more than she 'owed'.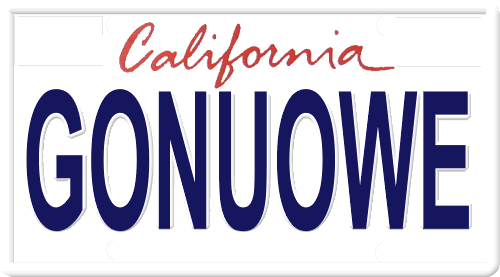 Besides the surprise loss of money from her account, it sounds as if there was a lot of time spent trying to straighten this out. Calling multiple times and different state departments, and while waiting on hold, can also be frustrating to say the least. It appears Ms. Hsu will be getting the amount of her registration back and hopefully the extra funds garnished from her refund, but the bank fee and lost time seems to be gone for good.

While the California DMV said this was an unusual situation, it appears this isn't the only time or limited to only Nevada. Ms. Hsu contacted a friend's brother that had the same thing happen when he moved to Arizona in 2004. Part of his email response was "What a nightmare, huh? They screwed me completely."

So for those of you that may be leaving the Golden State behind, to be on the safe side you might want to let the California DMV know you're gone, or the governator's tax man may be saying..."I'll be Back"... into your wallet.
If you are interested in relocating to Las Vegas or would like information on Las Vegas real estate, please email me, Roberta LaRocca, at roberta@search4lasvegashomes.com, or call me at 702-354-8988. I look forward to hearing from you!