I had a call this morning about an online foreclosure listing for here in Henderson, NV. This single family 4BR home was supposedly listed in the $40,000 range, and had the street address. I immediately knew this wasn't possible. I wish there were homes priced like that, I'd be out buying as many as I could. I still pulled the listings for the area, and the correct prices. Sadly I had to explain this to the caller, but I'm really glad they called. It opened my eyes to a problem that I knew required some research, and an explanation.
I searched the entire Las Vegas Multilist for any property under $40,000, and 4 turned up. Two were manufactured homes, one a locally listed vacation condo in Thailand, and the last one a condo built in 2005 in the north end of the valley. The listing on that last condo mentions it is in need of heavy refurbish, including no kitchen and needing drywall, to name a few. From the description, and the price, it leads me to believe the property is gutted. The only photo is a building exterior.
After that I found another online foreclosure listing for Henderson, listed as "new", of an REO (Bank Owned) 3BR 2 Bath almost 1300 sf home for under $30,000. That's INCREDIBLE! I'll take a dozen, please! My research showed that this home sold for $260,000 in 2006.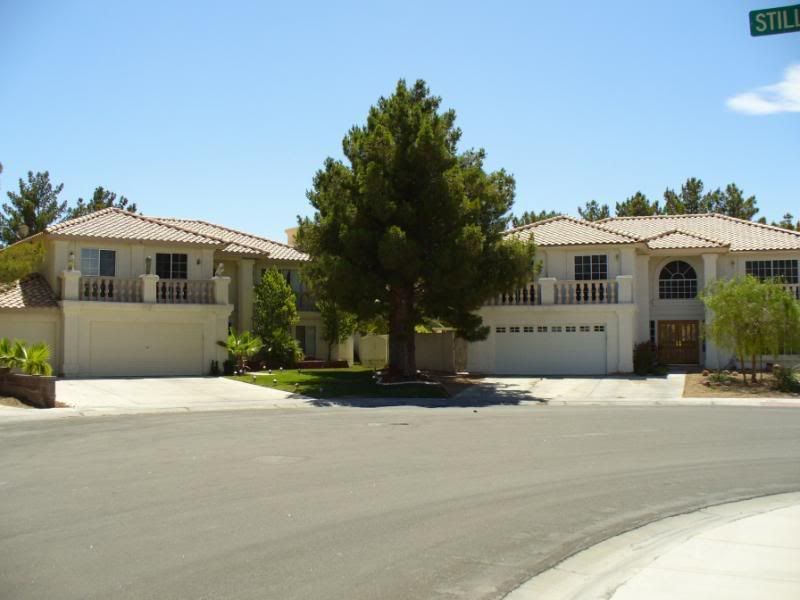 Could this be true? Well this home IS an REO and it is listed on the market. It is 3BR, 2 bath and almost 1300 sf. The last transfer price recorded was under $30,000. So far, so good, right?
Ahh, but there's more to the story. Now let me fill in the gaps. This home is not exactly a new listing, it's been on the market for 264 days. It was originally at $269,900, and dropped several times to $229,900. After being foreclosed, it was then relisted in early Feb for $169,900. It is also due to close tomorrow, so it must have went quick.
The actual sales price isn't given until closing, and could be above or below list, but a home listed at $90,000 under it's last sale in 2006 seems like it has the potential to offer a good value. Looking further, during the past year the average sales price of similar sized 3br 2 bath homes within a mile of this one are $233,000, and that same sales amount holds for the past 6 months.
That $30,000 price? As I mentioned that was the "last recorded transfer price", from a title service company to a bank. The actual foreclosed amount prior to that? $267,363.
It appears that some of these foreclosure listings only contain very raw data harvested from public information. I noticed that there are also more "foreclosure actions" often listed, against a smaller total number of properties. It seems to be that ANY recorded action against a property, such as a lien for not paying a garbage bill or HOA dues, comes up listed with them as a "foreclosure action". Obviously, just using this raw data can cause some misconceptions.
I hope that this post will help some buyers understand what can happen, and give other agents an explanation when a buyer calls looking for these unbelievable bargains that don't actually exist. I felt awful having to break the bad news to the caller this morning. I also don't like these less than accurate listings creating the impression that I'm The Bad Guy, somehow keeping these "deals" from them. Nothing could be further from the truth.
There are some incredible values out there, and that 3BR list price example I gave is more realistic of what you'll actually find. These foreclosure sales are also driving market prices down, so there is always the chance to buy a normal resale that's also a tremendous value and in the same general range.
Can a foreclosure save you money? Yes it's possible, and I should know...my own home is an REO. I was moving to Las Vegas from across the country, and this home had slipped through the cracks. After a 6 month search and just missing so many resales, I stumbled into it online, even when foreclosures were rare during the housing boom. There were no pictures, and all I had to go on was the online description that didn't even mention the REO status. Thankfully I also had a real estate agent in Las Vegas to do the legwork on it, as I had to buy quickly or risk missing it as well, and made my offer sight unseen that day.