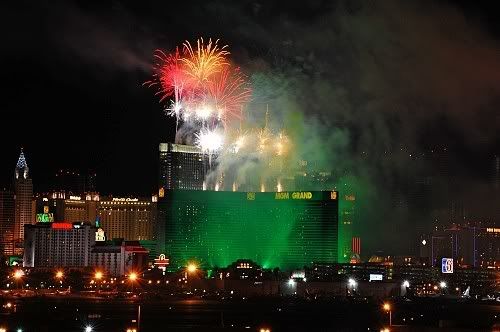 If you saw my last post, you know that I'm playing catch up on my blogging, and that there were fireworks for the opening of Aria at City Center. Just a few weeks later, 2010 was brought in with a bang with more fireworks in front of an estimated crowd of over 300,000.
The display was brought back to the rooftops after the 2009 low level show had been declared a dud. Fireworks by Grucci where shot from Las Vegas Strip Resort rooftops, including MGM Grand, Aria, Planet Hollywood, Caesars Palace, Venetian, Treasure Island, and Stratosphere Tower. The synchronized show went off without a hitch to rave reviews from the crowds.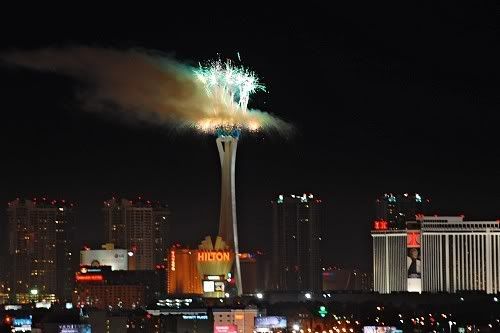 Because of the distance between the displays, 3 cameras were used. One for stills and two for the video done with a picture in picture display of the more distant pinwheel of the Stratosphere tower.
If you're reading this post and the video didn't embed, CLICK HERE to watch on YouTube. For an interesting panorama of the rainbow of lights of the Las Vegas Strip reflecting in the smoke after the fireworks, CLICK HERE.

I hope you enjoyed this peek at one more of the tons of events that happens here in Fabulous Las Vegas. It's just one of the many reasons it's such an exciting and interesting place to call home.
If you are interested in relocating to Las Vegasor would like more information on Las Vegas real estate, please email me, at Roberta@RobertaLaRocca.com, or call 702-354-8988. I look forward to hearing from you!

Click the Black Bar to Subscribe to my rss feed


Search Las Vegas Homes and Foreclosures for Free - No Signup Required!