Rain in Las Vegas does not happen too often. We had a storm pass through this past Friday and it rained.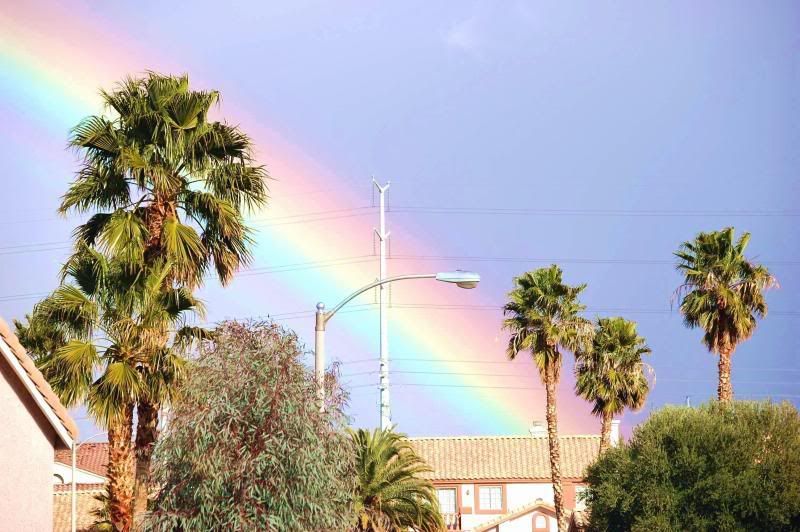 Usually, it doesn't last a long time and then the sun returns to dry up all the rain. What happens when the rain has ended and the sun shines? A rainbow, of course!
If you are interested in relocating to Las Vegas or would like information on Las Vegas real estate, please email roberta@search4lasvegashomes.com or call me at 702-354-8988. I look forward to hearing from you!